Austin River Tubing Shuttle Information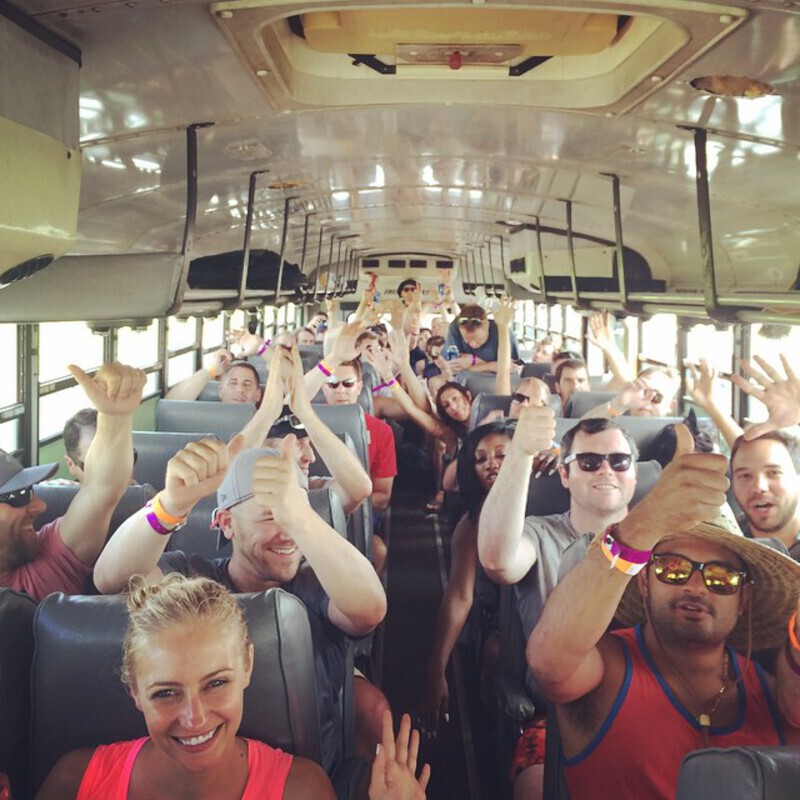 Want to go river tubing but not sure where to start? We got your back.
There are several different rivers you can float near Austin, each with their own unique offerings.
River tubing the San Marcos has been a local favorite for many reasons but you can choose your own adventure if you want.
Check this article out if you want to learn why many consider San Marcos the best River to float.
Get transportation included if you river tube near Austin
We highly recommend you get included transportation if you intend to float the river.
It's always possible to float the river on your own but it comes with its own set of challenges. Like drinking and driving.
The last thing you're going to want to do after floating the San Marcos River and having a few beers is to drive back to Austin. Even if you didn't drink, driving back after spending a few hours in the sun isn't at the top of many of our priority lists.
Also, if you're floating with a group of friends that don't fit in your car, they're going to have to drive too. And that's not cool.
Plus, when you float with an all-inclusive company, your tube, coolers, guides, lockbox – and even ice – are all included.
Then, you can truly sit back and enjoy the float.
Austin shuttle dropoff and pickup point for floating the river
The pickup point for the Austin shuttle to the San Marcos River when you float with us is 2000 S I-35 Frontage Rd, Austin, TX 78704. You can find free street parking around the property.
Since the ATXcursions shuttle picks you up and drops you off right in Austin, you'll get the chance to dine on some of the best tacos in the country or enjoy some of the best food trucks in the world.
Sure, San Marcos has a couple good restaurants and breweries but it's got nothing on local bbq in Austin or Vera Cruz tacos. It's just another reason we recommend taking a shuttle. You'll be back in Austin safe, hungry, and surrounded by delicious food and local breweries.
Oh, and did we mention you can drink on the way?
Plus, the shuttles are air-conditioned so crack a beer and enjoy the ride. Just make sure you BYOB.
And don't worry about a cooler. We'll have some waiting for you.
Make friends along the way
One of the best things about floating the river near Austin is the cool people you float into along the way.
When you take a shuttle from Austin to go river tubing, you'll be in the company of fellow tubers looking for a good time.
Enjoy the ride as you get to know some like-minded people and sip a beer before you float down the crystal clear springs of the San Marcos River.
Oh, and did you know that area is the oldest inhabited place in North America? People have been living in the area for approximately 19,000 years. And in all of recorded history, the river has never run dry.
Another reason why floating the springs is something you can't miss.