Your Float Hosts
Andi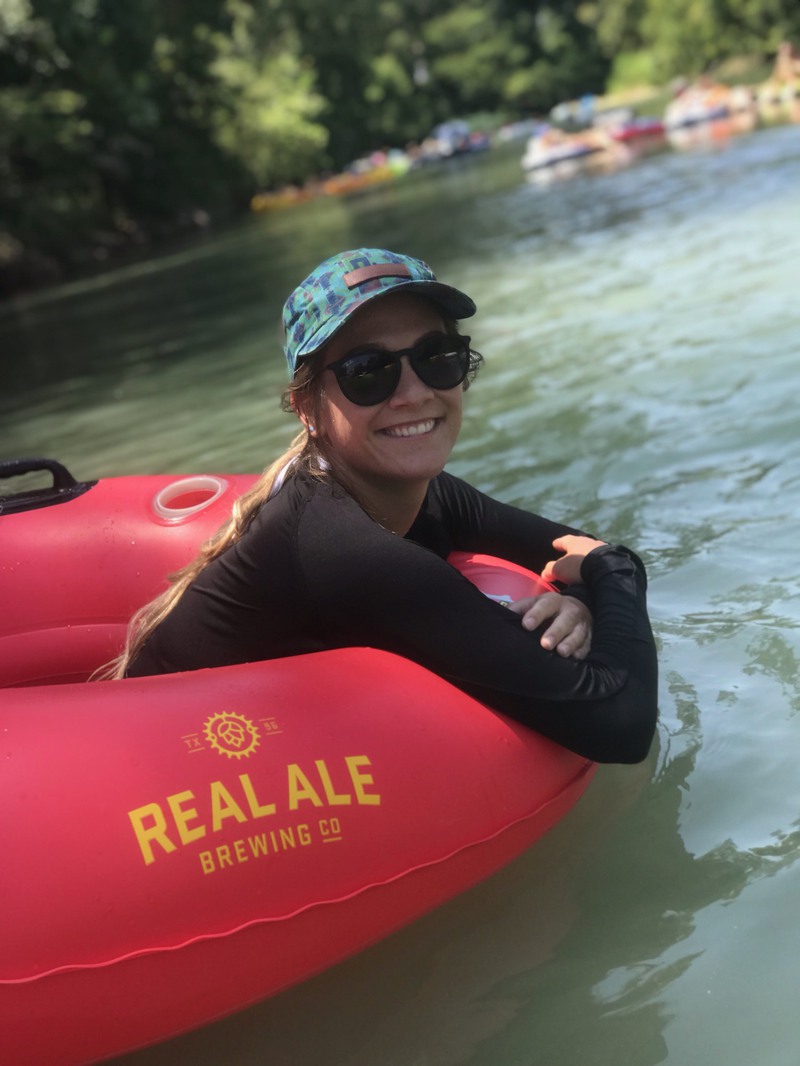 I'm Andi! And no, I don't have my name tattooed on the bottom of my foot. At this point in my life I am pretty invested in pursuing a Masters degree in Therapeutic Recreation at Texas State University. When I am not working or studying, I enjoy playing soccer, going to concerts, hiking with my dog, or simply hanging out on the back porch with friends!
Why I enjoy being a float host… The San Marcos river is a magical, relaxing place and the San Martians pride themselves in maintaining its thriving ecosystem. In addition, ATXcursions somehow attracts really fun and interesting groups of people. If you enjoy getting to know fun and interesting people while spending time in the magical San Marcos river, this is such a dream job! If I could make it a full time gig, I would!
One version of my ideal day in Austin would be to wake up and go to Cosmic Coffee and Beer Garden to sip on a latte with my doggo. I would try to read a book, but realistically get distracted and spend most of my time people and dog watching. Then, I'd drop my pup off at home and head to Barton Springs to lay in the shade, practice yoga, and swim. Once I become too hungry to stay any longer I would head to Polvos for fajitas and margaritas with my friends! Finally, I would catch a movie and a cookie milkshake at Alamo Drafthouse.
Jamie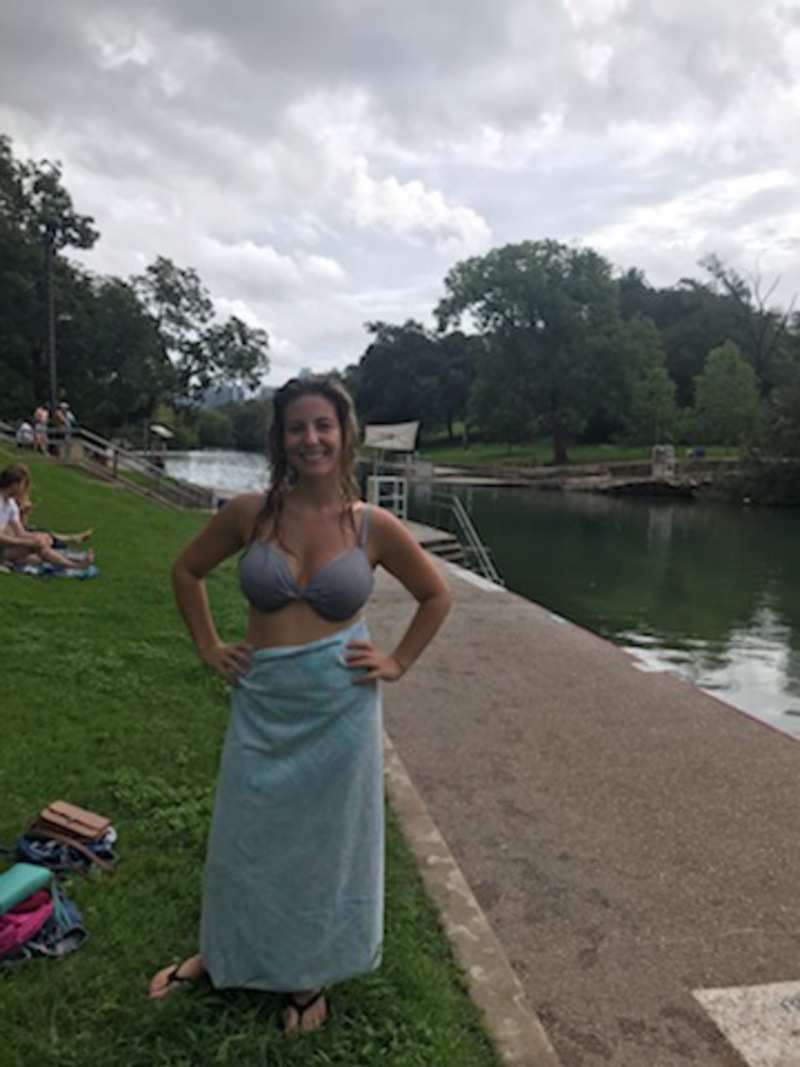 Hey I'm Jamie! I moved here 3 years ago in pursuit of management in the hospitality and tourism industry, and boy did I find a neat niche for that! For my side hustle, I sling cocktails at the coolest jazz bar in town- Elephant Room. These environments have introduced me to wonderful people and opportunities along my Austin journey.
I love working for Atxcursions because I get to work with a genuinely great team and meet people from all facets of life! Floating the San Marcos River makes me stop to appreciate how beautiful this world is (unfortunately as Human, I sometimes forget). As I've told customers before… if someone were to blindfold me and release me on that river, I'd have no idea that we were in Texas, let alone the U.S!
My perfect day in Austin would be to venture to Lost Creek for a few hours to swim and explore, grab happy hour drinks and snacks on the east side, then (if I didn't Give into Via 313 pizza) cook my best Italian dish to share with friends and neighbors, or try the latest cuisine that the city has to offer (I ❤️ Food). Ending the night with rock/blues at Cboys or Antones is a plus, but chillin on the patio and jammin' with my people is pretty perfect too.
Tinus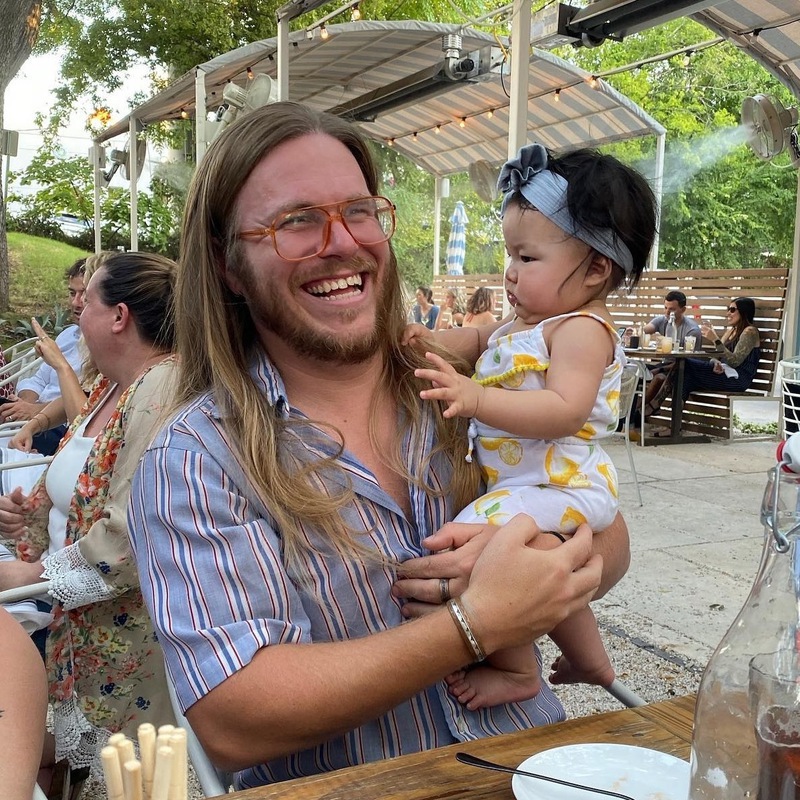 I'm Tinus! (Tie-nus) I was named by my father who told several different origin stories of the name and I don't know which one is true. I'm an actor on the side and float host full-time. When I'm not acting or working many other jobs on set you can find me…snorkeling. That's the only other thing I do… snorkel.
Why I enjoy being a float host?
THE PEOPLE. I get to meet so many different people from all over the world and show them one of my favorite things to do. FLOAT! I went to Texas State University in San Marcos and I have spent so much time on this river and I love sharing it with others.
Ideal day in Austin?
SPRANGS AND WANGS BABY! Barton Springs is a lovely place that I spend many of my summer days in Austin; whether it's at the end of a hot day to cool off after work or I'm off and I'm reading in the shade of the pecan trees for hours. But, swimming always builds an appetite, so you gotta go down the street to get the best wings in town after. (Restaurant Disclosed only in person.)
Aaron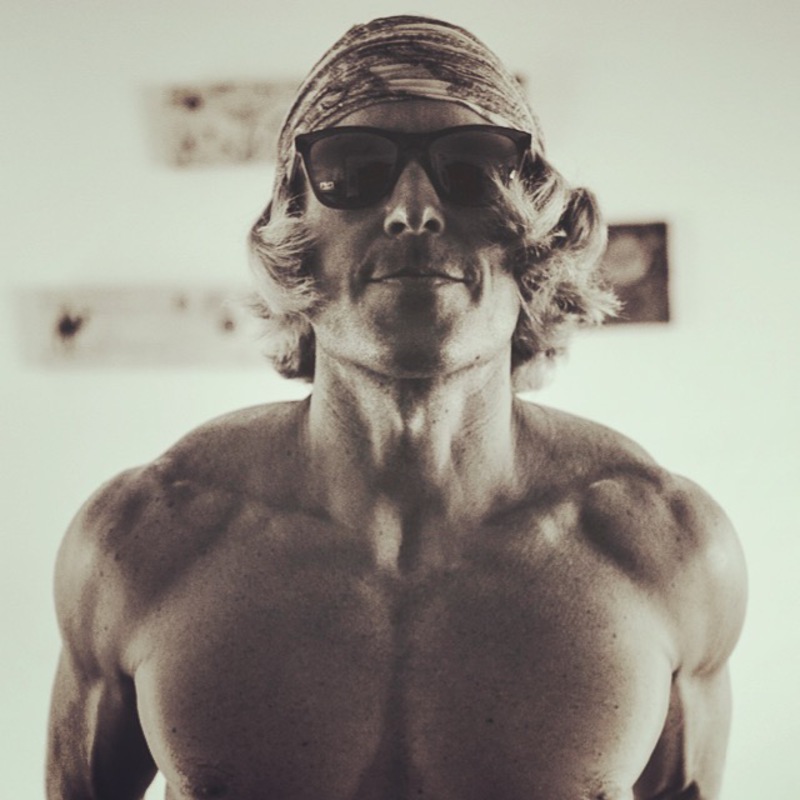 Oi, my name's Aaron Winning a.k.a. A-A-Ron and yes I'm always Winning. You might recognize me from the movie Dazed and Confused or from cruising around Austin in my old school VW Beetle that I drove up from Mexico. People always ask me, so McConaughey what do you do? Short elevator version goes like this: I have degrees in health and wellness plus a masters in Acupuncture and Herbal medicine. So I lead training groups to make people really strong physically, mentally and then practice medicine to help maintain great health, sex and longeivity. I also import old school cars from all over the world because it's fun to travel and if you're stuck in Austin traffic, might as well be in a sidecar, Toyota FJ40 or a vintage VW Bug. I also enjoy sharing yerba mate with friends. Not sure what yerba mate is, just ask me when you get here and I'll share some with you.
But A-A-Ron, if you do all this, then why are you a float host? I love being a float host because of the people I get to work alongside with. I also enjoy meeting people like yourself coming to Austin from all over the world. Plus my job is to float down one of the most beautiful rivers in Texas with a bunch of smart, good looking people and I don't have to wear a shirt! Well alright, alright alright!
Most of my days in Texas are ideal. What does that look like you ask? Waking up and starting the day with some yerba mate and a phone call to my dad & mama! BTW call your mama! Then meeting up with my amigos at the springs for a quick morning workout before jumping in. After that, grabbing some breakfast tacos on my way into the clinic. Finishing the day outside catching the sunset while enjoying a little food, red wine, music, dancing and if the moon is just right a quick skinny dip to cool off before bed.
Josh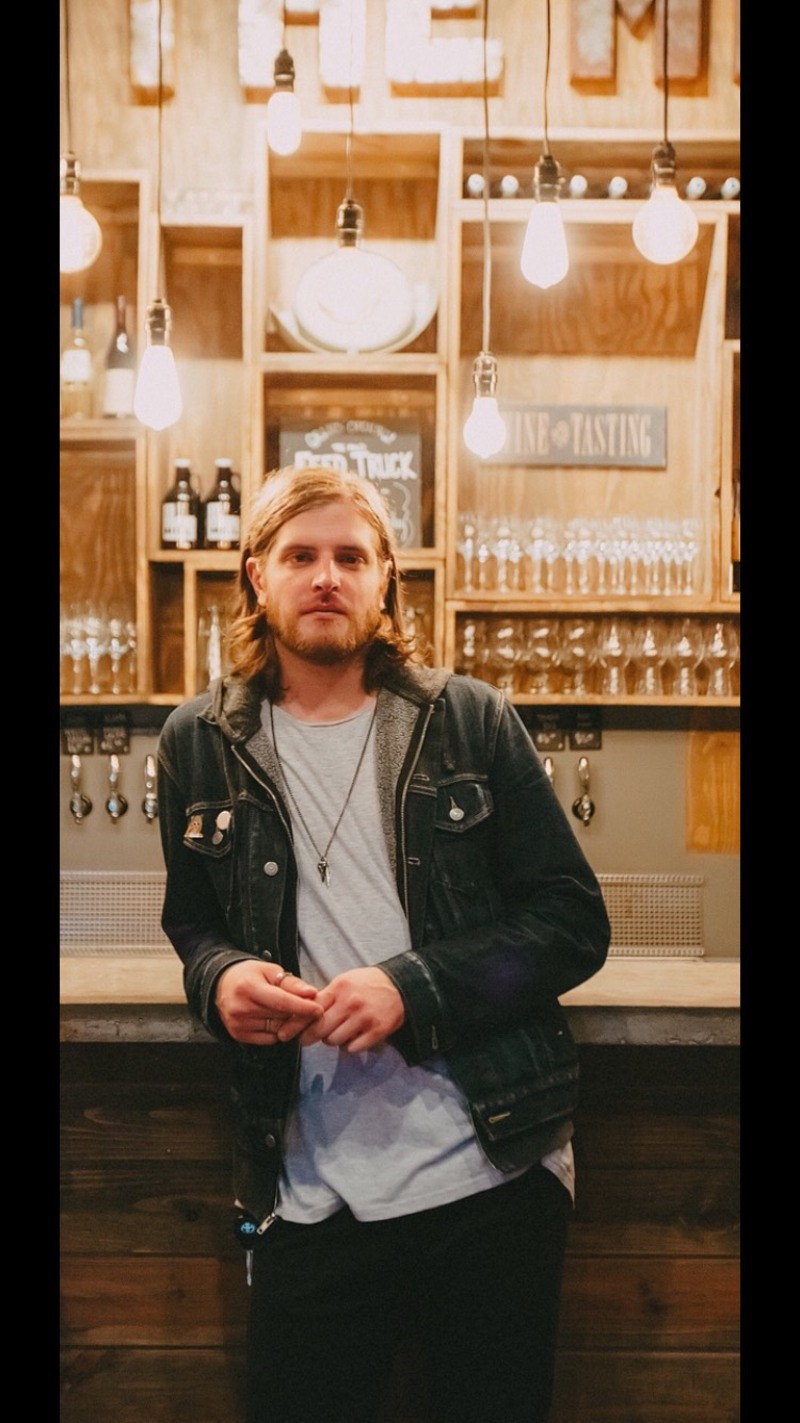 I'm josh. When I'm not floating the river I spend a lot of my time playing music. I've spent the last ten years or so touring around chasing that neon rainbow.
I love floating the river for all the obvious reasons; meeting new people, relaxing and just having a good time. I enjoy it even more with ATXcursions because we're such a small close knit group of friends working together to provide a good time and special experience for our customers.
A good day for me in Austin would probably involve getting in some body of water in the summer, or sitting around a fire in the winter. Throw in some tacos and maybe some pinballz arcade and I'm happy. I also love hitting up live music or shooting some pool at a good dive bar.