6 Company Outing Ideas In Austin That Aren't Embarrassing
Team building. Images of stock photos with people whitewater rafting and doing trust falls come to mind. Don't let your team outing be lame. Do something that people might actually like.
1. Brewery / Beer Tour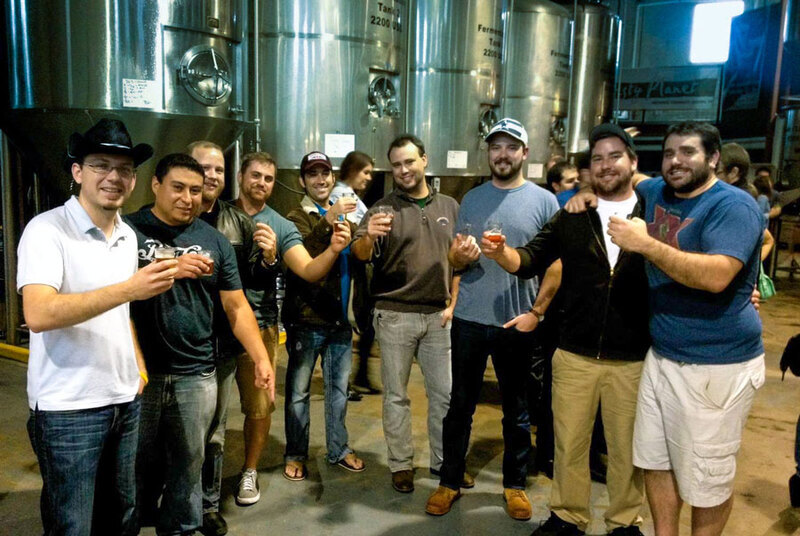 A 6th Street bar crawl might be a bit heavy for a company outing. Plus you'd be missing out on Austin's amazing brewery scene, one of the top cities in the country for craft brewing. Relax at Austin-y and sustainable Hops & Grain then hang out with your teammates at the picturesque Hill Country brewery, Jester King.
Highlights:
Try out some of the best beer Texas has to offer
Multi-brewery tours keep the atmosphere fresh and the party going
Easily paired with BBQ and other food options
Light, not boring, team building activity: board games at Hops & Grain.
2. River Tubing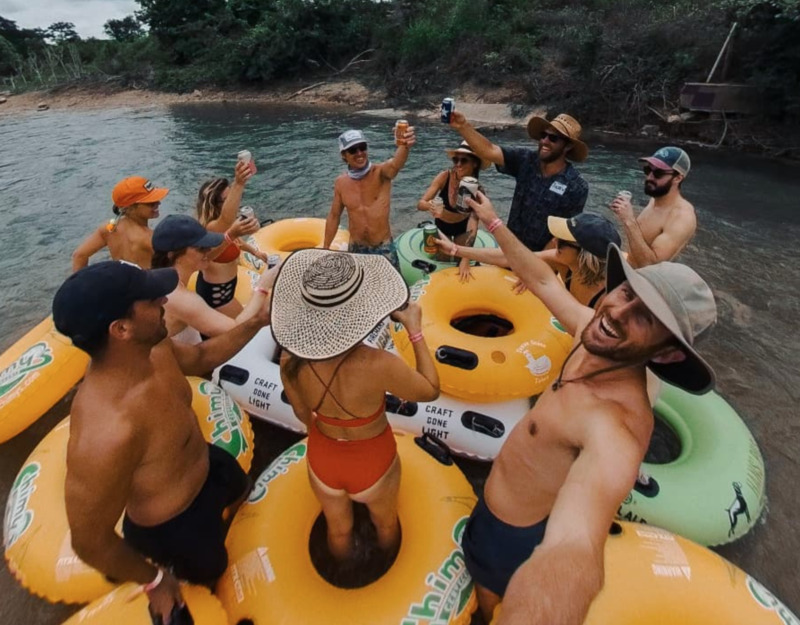 Relax with your teammates as you float the river. No skills required for this non-competitive group activity. No dorky helmets or life vests either. In fact, the river is shallow in most parts and since you have an inflatable tube with you, you don't even need to be a strong swimmer. The float will usually last 3-5 hours. Coworker bonding while you relax in the water with cold drinks.
Highlights:
Medium budget option
Memorable, stress-free
A real world team building exercise
Can easily add significant others to the trip if you're doing a company party
BYOB, but alcohol is not required
3. Escape Game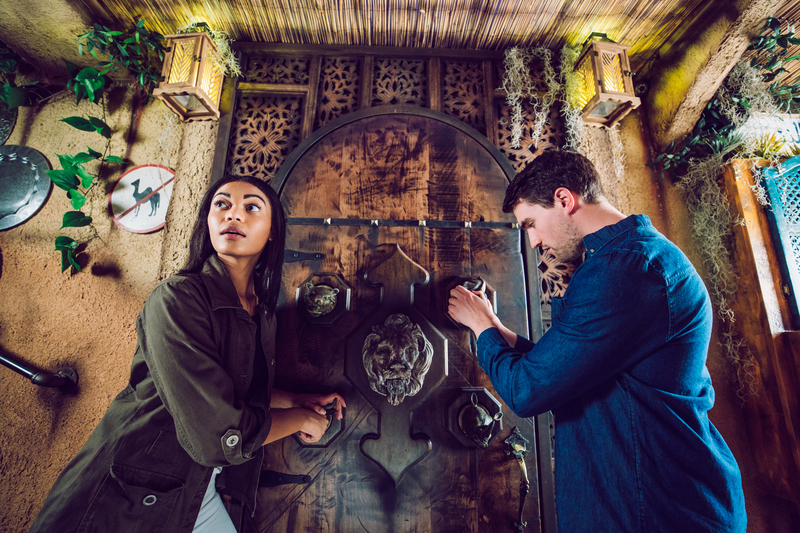 If your team is going to escape, they've got to work together. You'll have 60 minutes to uncover clues, solve puzzles and complete a challenge. Your team will get to accomplish something together and they'll be laughing about favorite moments back at the office.
Highlights:
Downtown with food options within walking distance
Everyone contributes - there are no titles once the game starts
9/10 leaders polled said that their team's communication improved after their experience at The Escape Game. 10/10 said morale improved! Great for team bonding AND team building
4. Something weird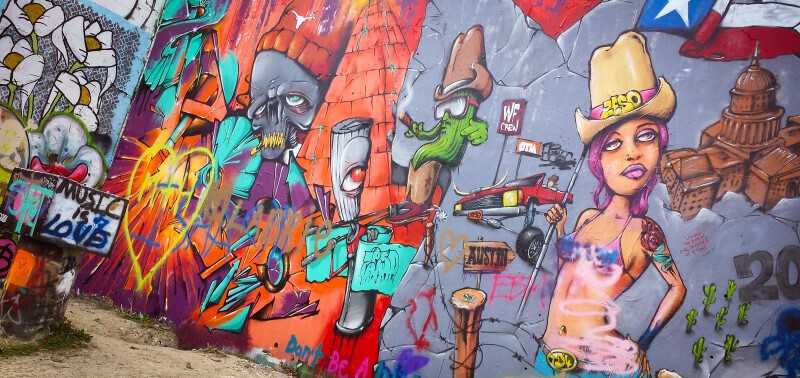 Turn up the Austin and hit up some weird local landmarks. Start at the Graffiti Park (Hope Outdoor Gallery). Climb around and check out some awesome street art. Afterwards, fill up the coolers and head over to Peter Pan Mini Golf for some lightly competitive, BYOB mini golfing. Round the day off with some Austiny eats at the nearby South Austin Trailer Park.
Highlights:
Ultra low-budget
Very Austin
Great photo opportunities
5. Shoot Guns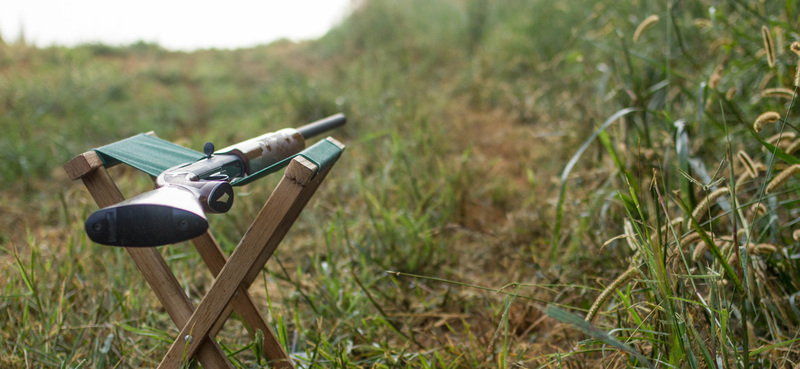 Get out of the office and shoot some guns! Choose from either range shooting at targets or skeet shooting to add some competition to the mix. For an outdoor group experience, we recommend Lone Star Gun Range in Lockhart.
Highlights:
Fun and competitive
If you haven't done it before, it's educational
6. Painting / Pottery painting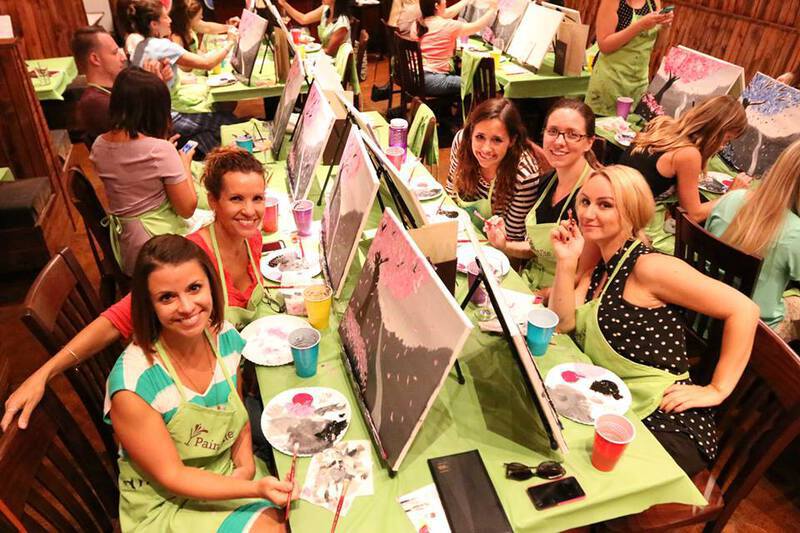 Want something more relaxed and indoors? Take your group to a painting class for some creative expression. PaintNite offers group painting and there are several paint your own pottery options in Austin.
Highlights: