Eco-Friendly River Tubing
We're pretty lucky we have several options to go river tubing near Austin.
There aren't many places in the country where you can float the river – let alone having different choices to pick from.
And we're not just talking about floating any river here. As Austinites, we get to river tube the springs of San Marcos, float the longest shortest river in the country, and cruise down the Guadalupe.
We're lucky. And to ensure we get to keep enjoying the splendors of river tubing near Austin, we must do it in an environmentally friendly way.
Spending more than 100 days on the river every year providing all-inclusive river tubing trips, we have a lot of tips on how to have an eco-friendly float.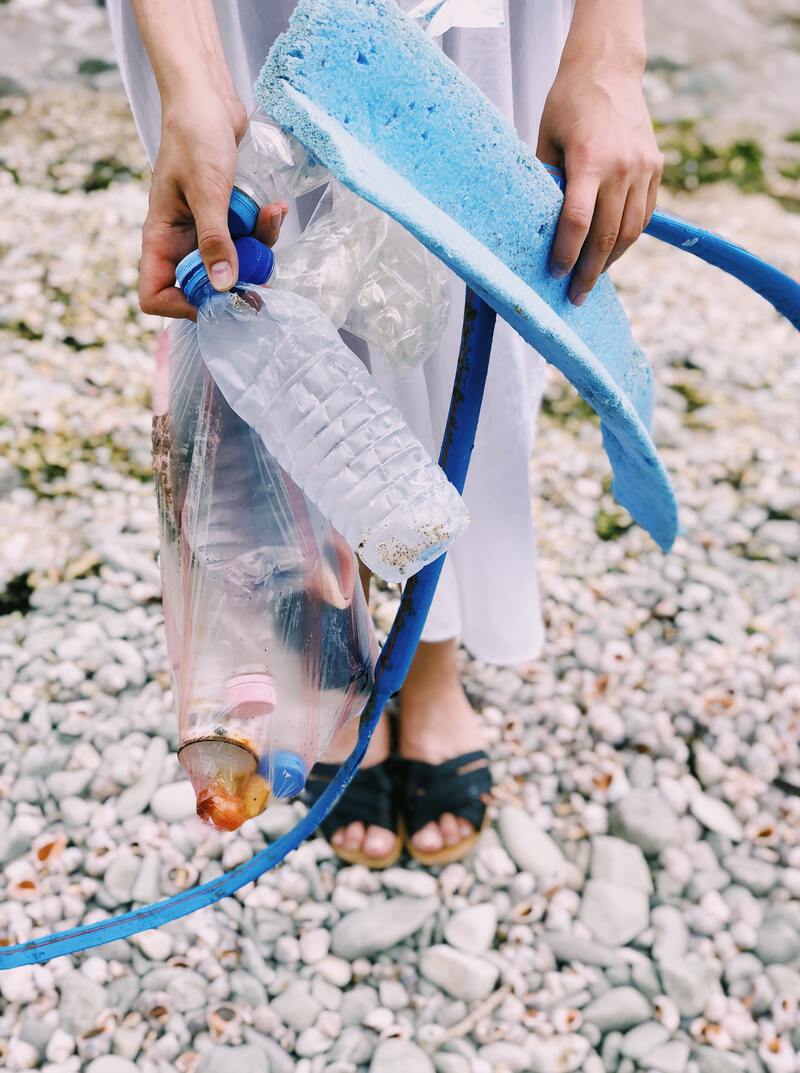 10 Tips to Stay Eco-Friendly While River Tubing
Let's take care of our rivers here in Texas and float mindfully.
Here are 10 tips to ensure you stay green while river tubing.
Carpool
If you've floated the river before, you likely understand the need to carpool.
Not only is it important because you don't want a bunch of people drinking and driving and it's better for the environment, but it also makes strategical sense.
Once you get down to the location where you want to begin your river tubing journey, you're also going to need transportation at the end of the journey to get back where you started. That means you need two cars even if you're carpooling.
That's why we recommend floating the river with an all-inclusive company where the transportation is included. At ATXcursions, we pick up groups of 40+ people and provide transportation from Austin to the San Marcos River and back. INTERNAL LINK
Then, you don't have to worry about drinking and driving, or the hassle of figuring out pickup & drop-off points along the river, and you get to float the river in an eco-friendly way.
No Glass
Fortunately for the environment – and your feet – glass is not permitted on Texas Rivers.
There are several different rules and regulations for river tubing INTERNAL LINK and this is one of the biggest ones.
Glass is not a friend to the rivers so please don't bring it. This is something local cities take seriously so be prepared to pay a fine if you do.
Pack All Trash Out
Some rivers make it convenient to dispose of trash while others more off the grid don't have trash receptacles. If you river tube the San Marcos River, for example, you'll notice there are floating trash cans right on the river!
Regardless, it's pertinent you dispose of all your trash properly.
We recommend removing any plastic, cardboard, etc. before the float and disposing of it as you are near trash cans. Then, place a trash bag in each cooler. Every time you finish a drink or food, you can put it right into the bag. At the end of your float, all your trash will be in one place and it will be easy to dispose of or hike out with.
No Styrofoam Coolers
You don't want to be the person floating the river with a styrofoam cooler.
First of all, they're not allowed. According to the rules and regulations in Texas, you cannot river tube with a styrofoam cooler.
Why?
These coolers aren't made to float the river. By being exposed to water over an extended period of time, these coolers begin to come apart and little pieces of styrofoam leech into the water.
Plus, the structural integrity of these coolers weakens with consistent water exposure and they can break apart spilling all of the contents into the water.
Not to mention these coolers aren't sustainable. Therefore, opt for a cooler you can use over and over again that doesn't negatively affect the environment.
Or better yet, river tube with us and we'll provide the cooler and ice for you. That's the ultimate way to keep it green.
Limit Single-Use Containers
Part of being eco-friendly means using containers that can be used over and over again.
Instead of buying a 24 pack of water bottles, have everyone fill up their reusable water bottles before getting on the river.
In some areas, single-use containers aren't even allowed. If you read up on the rules of river tubing the Comal River INTERNAL LINK, you'll discover there is ban on cans and single-use containers (think Jello shots).
Keep it eco-friendly and find ways to reduce your footprint – even when floating the river.
Float With the Right Tube & Reuse It
We can't tell you how many times we've seen someone halfway down the river on a flamingo raft that pops.
Of course, it's not like they hang onto it and eventually throw it out at the end of their trip. Instead, it ends up on the side of the river.
It's not just flamingo rafts, of course. People try to river tube the river with all types of rafts. But it's called river tubing for a reason: you need a tube.
You also don't want to buy a tube to use once. If you want to keep it eco-friendly, budget friendly, and easy on yourself, you should probably rent a tube. It's the most eco-friendly way because these tubes get used over and over again.
If you river tube with us, your tube is included. And it even comes with a cup holder.
No Drinking & Driving
There is nothing eco-friendly about drunk driving.
You endanger yourself, the environment, and the people in it. Just don't.
We highly recommend you get included transportation in your float so you can sit back and enjoy the journey without worrying about who is going to drive or whether the next drink is too much.
Plus, when you get included transportation, you help cut down on carbon emissions too!
Less Sunscreen In Rivers
Let's be clear here: we are not advocating you don't wear sunscreen on the river – that would be silly.
Instead, consider wearing a long-sleeved shirt or covering yourself so you have to use less sunscreen.
Although sunscreen protects our health, it doesn't protect the environment of the river. There are toxic chemicals in sunscreen that negatively affect the wildlife.
Therefore, opt for an eco-friendly sunscreen and try to cover up so you wear less of it.
Pick Up Trash Along Float
Want to be an eco-friendly river floating hero?
As you cruise down the river, pick up random pieces of trash you see and stash it in your own trash bag.
Because of the fact that trash can sometimes come loose or fall into the water, it may quickly float out of reach and some people will just let it go. Help everyone out by disposing of trash if you come across it in the river.
You'll likely inspire others to do the same too. Thanks, hero.
Buy Locally
Think global, act local, right?
By purchasing items you need locally before your float, the money stays in the local community. Often times, that money goes right back into protecting the same rivers.
It also provides income to local vendors so they continue to offer convenient services to people like you floating the river.
Plus, this helps protect the environment because you're not ordering something off Amazon and having it delivered which uses up resources and fossil fuels.
When you can, buy locally and support the local communities.